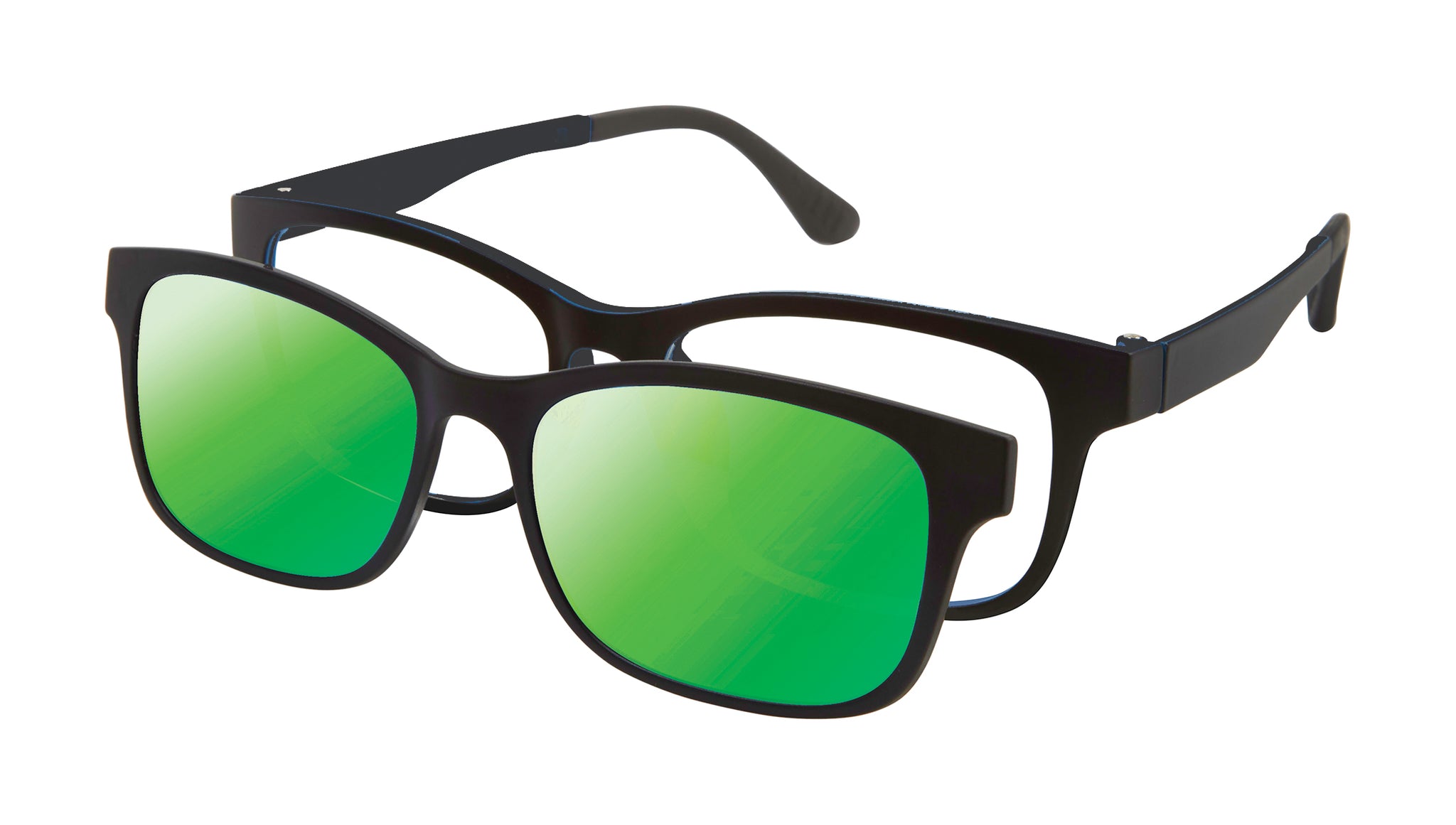 Setting Sights on Summer: Making the Transition from Work to Play with Vari Eyewear's Clipables
Summer is just around the corner, and it's the perfect time to embrace the sun-drenched days and make the most of your time outdoors. Whether you're heading to the beach, going on a hiking adventure, or simply enjoying a leisurely stroll in the park, Vari Eyewear has you covered.

With our  innovative Clip-ables, transitioning from work to play is as easy as a flip of the wrist. In this blog post, we'll explore how Vari Eyewear's Clip-ables can elevate your summer style and enhance your vision while ensuring you're always prepared for any occasion.
Introducing Clipables:
Vari Eyewear's Clip-ables are a revolutionary accessory designed to transform your eyewear instantly. They are detachable sunglass clips that can be easily attached to any of Vari's frames.

These clips are available in a variety of stylish tints and polarized lenses, providing optimum protection against harmful UV rays while reducing glare. The frames shown above are the VC-1 in Matte Black with a G15 polarized clip (shop the frame here).

The Clip-ables are designed with precision and seamlessly integrate with the frames, offering a stylish and functional solution for those who wear prescription glasses.
Versatility and Convenience:
One of the most appealing features of Clip-ables is their versatility. Whether you're at work, commuting, or enjoying your leisure time, these clip-on sunglasses provide a quick and effortless way to transition from indoor to outdoor environments.

The convenient flip-up design allows you to switch between clear vision and sun protection with a simple wrist movement. No more carrying multiple pairs of glasses or struggling to find the perfect sunglasses for your prescription lenses.
Enhanced Style Options:
Vari Eyewear understands that eyewear is not just about functionality but also about making a fashion statement. With Clip-ables, you can elevate your summer style effortlessly.

The clips come in a range of trendy colors and lens options, allowing you to match them with your outfit or express your personal style. Whether you prefer a classic look or a bold, vibrant statement, the Clip-ables offer endless possibilities to enhance your overall aesthetic.
Conclusion:
As summer approaches, it's time to embrace the joy of sun-soaked days and outdoor adventures. Thanks to Vari Eyewear's Clip-ables, transitioning from work to play has never been easier.

With the ability to effortlessly flip between clear vision and stylish sunglasses, these detachable clips offer both convenience and style.

Explore the entire collection here and don't settle for ordinary eyewear when you can have the versatility and functionality of Clip-ables by Vari Eyewear.

Visit us at www.varieyewear.com today to start shopping for your next pair of the world's most frames!