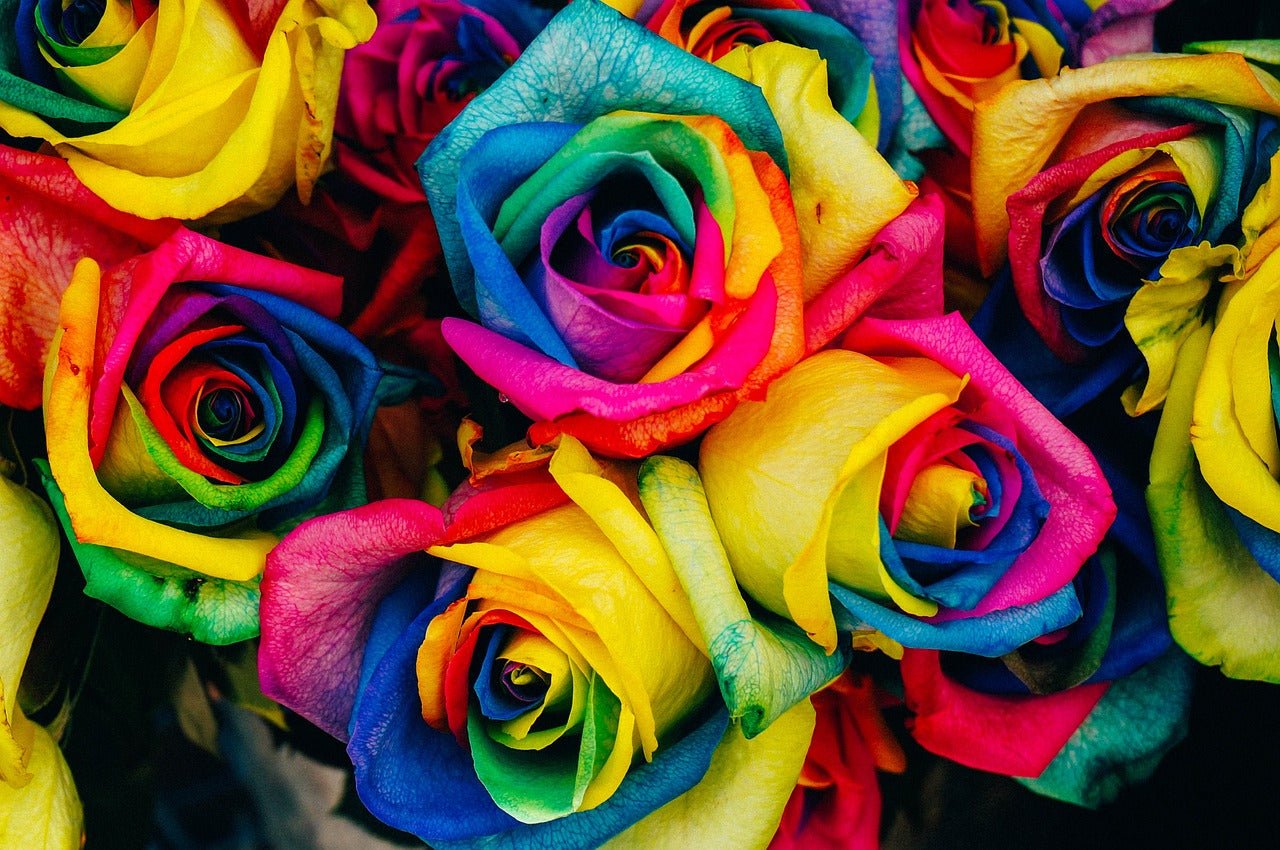 Spring is in the air, and everything's coming up Roses…and Lilacs…and COLOR!
We're finally out of the frigid grips of Winter, and doesn't it feel good? We love Spring and the vibrant colors that feverishly pop up all around us. It's a welcome change after the dormant, cold and gray months of Winter. In the Spring, everything awakens and a new energy bursts into life. Our attitudes brighten and life becomes more colorful…and how nice is that?

As the weather begins to get warmer, the sun shines brighter and the birds begin to chirp a little louder, activity begins. People come out of hibernation and you see them walking their dogs, riding their bikes, running in the park, adorned in colorful clothing and accessories! The world becomes a brighter place….and that makes us smile!

Isn't it a great time to be alive and to see all the colors of Spring? To wear less layers, and add color to our wardrobes? With the fashion trends this year, we'll see the recurrence of pastels – roses, lilacs, and blues and greens. There's even a little bit of Autumnal colors being introduced (not that we want to breeze through Spring and Summer so quickly), but it does add options for us to accessorize!

In keeping with the fashion trends, we've introduced some new colors to our collection, and they are right in line with Spring. We've added Lilac Fade, Light Blue Rose, and even Slate Blue Fade. These colors make you feel good, just like Väri frames feel good on your face! So, this Spring, make the most of your colorful wardrobe, and accessorize in style, with Väri Eyeware…and smile! Because with Spring in the air and Väri-colorful frames, life is good!