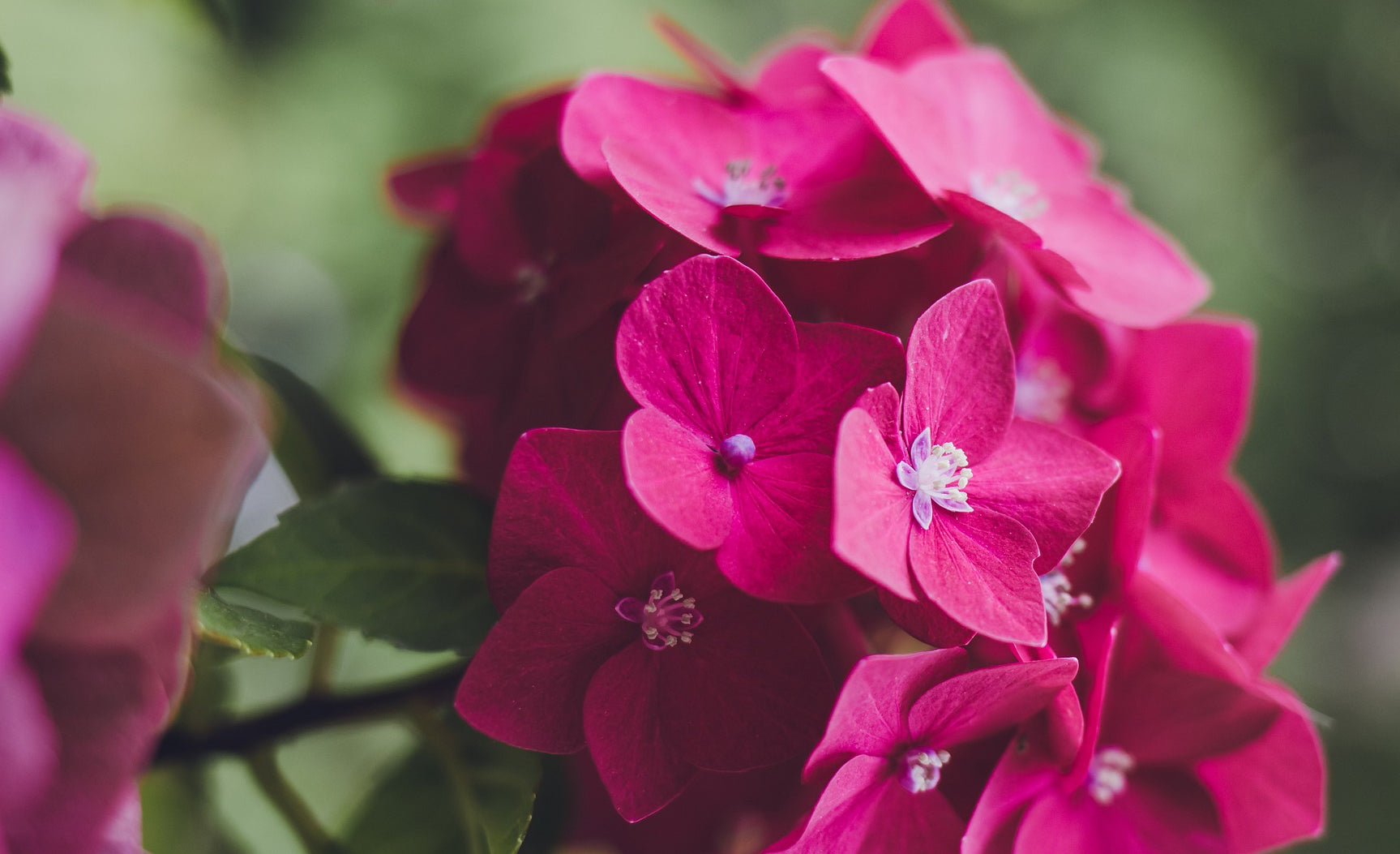 Dare to Express Yourself With Viva Magenta
Step boldly into the New Year by exploring 2023's Color of the Year, Viva Magenta.
Carrying on a tradition since 2000, Pantone has announced its official Color of the
"The Pantone Color of the Year reflects what is taking place in our global culture, expressing what people are looking for that color can hope to answer." 
– Leatrice Eisemann
 VP of the Pantone Color Institute
Year when the new year unfolds. Soon after, you can expect various clothes, household products, sneakers, and much more to stand out in this awarded color.

Pantone recently announced that the Color of the Year for 2023 is Viva Magenta! Similar in that it's also a bold shade compared to last year's Veri Peri, Viva Magenta goes one step further in vibrance and complexity. Viva Magenta is an unconventional color filled with "vim and vigor."
 Viva Magenta introduces us to the layered complexity of the red tone. Described by Pantone as a "nuanced crimson red tone." This shade takes its roots from the red family and signals strength and vitality.

Viva Magenta is "brave and fearless, and a pulsating color whose exuberance promotes a joyous and optimistic celebration, writing a new narrative," according to Pantone. After the chaos of the last couple of years, transformations abounded, and people are now better able to prioritize their well-being and feel comfortable fully expressing themselves. Viva Magenta helps create this safe space for creative expression.
Staying on trend and looking toward a positive future, Vari offers a variety of frames with a nod towards Pantone's Color of the Year. So, step into the "Magentaverse" with us and shop these Viva Magenta-inspired frames! These frames include styles from the Väri Classic Collection, Väri Handmade Collection, Väri New Classics, Vari Organics, and Vari Clipables.
VR1-C40 Deep Red Crystal
 We call our Classic Collection classic with a twist because our Väri Classics are always in style, lightweight, timeless, yet trendy fan favs. 
From the unbelievable comfort when you try your first pair to that great coming home feeling when you order your second or third pair, this collection features classic shapes and a fun color play that will have everyone giving you the EYE.
These classics feature our special, proprietary TR90, a resilient, dependable, and flexible material with a velvety feel and finish that makes up the structure of our frame face and temples.  This special finish treatment allows for less or no slippage on the nose while our especially comfortable saddle shape bridge makes these classic frames a pleasure to wear.

Stepping up the Väri New Classics, we wanted to keep the same velvety feel and finish of our Classics, and our proprietary TR-90 but then do something a bit nouveau. Expanding our New Classics Collection, the VR19 features a modernized version of a classic with stainless steel temples and artfully crafted details and super comfortable
saddle shaped bridge.
 VR 22 C54 Dark Wine w/Gold Trim
As for Vari's Handmades, these extremely lightweight, hand finished frames are constructed of superior acetate. The proprietary manufacturing process for the line's frames produce eyewear that is both thin and well-structured, while keeping lenses seated in the bevel of the frames securely. Designed in Portugal, the unmatched artisanship of these frames creates an exceptionally comfortable frame that feels light and balanced.
HM1 C27 Crimson
The latest Väri Organic style (the VR23) makes saving the planet stylish. These frames are created with bio-based materials that replace a large percent of the petroleum-based chemicals with resin from organic, non-GMO castor plants. An especially comfortable traditional keyhole bridge and an added option for adjustable nose pads give these eco-friendly frames customization capabilities that add comfort to make these your "feel good-do good" frames.
VR23 C54 Shiny Wine
 And last but not least Vari's Unstoppable Clipables Collection offers classic shapes that instantly transform from a prescriptive frame into statement-making sunglasses. With a flip of the wrist, extremely lightweight clips attach the multi-coated mirrored, polarized, colored lenses to the frame with invisible magnets to secure the sunglass lens to the frame chassis. The Ruby Red Crystal frame is definitely a nod to the Pantone color of the year, making this frame, in this color, a hot product with the right amount of sizzle, all year round.
Check out more frames that celebrate the color of the year here