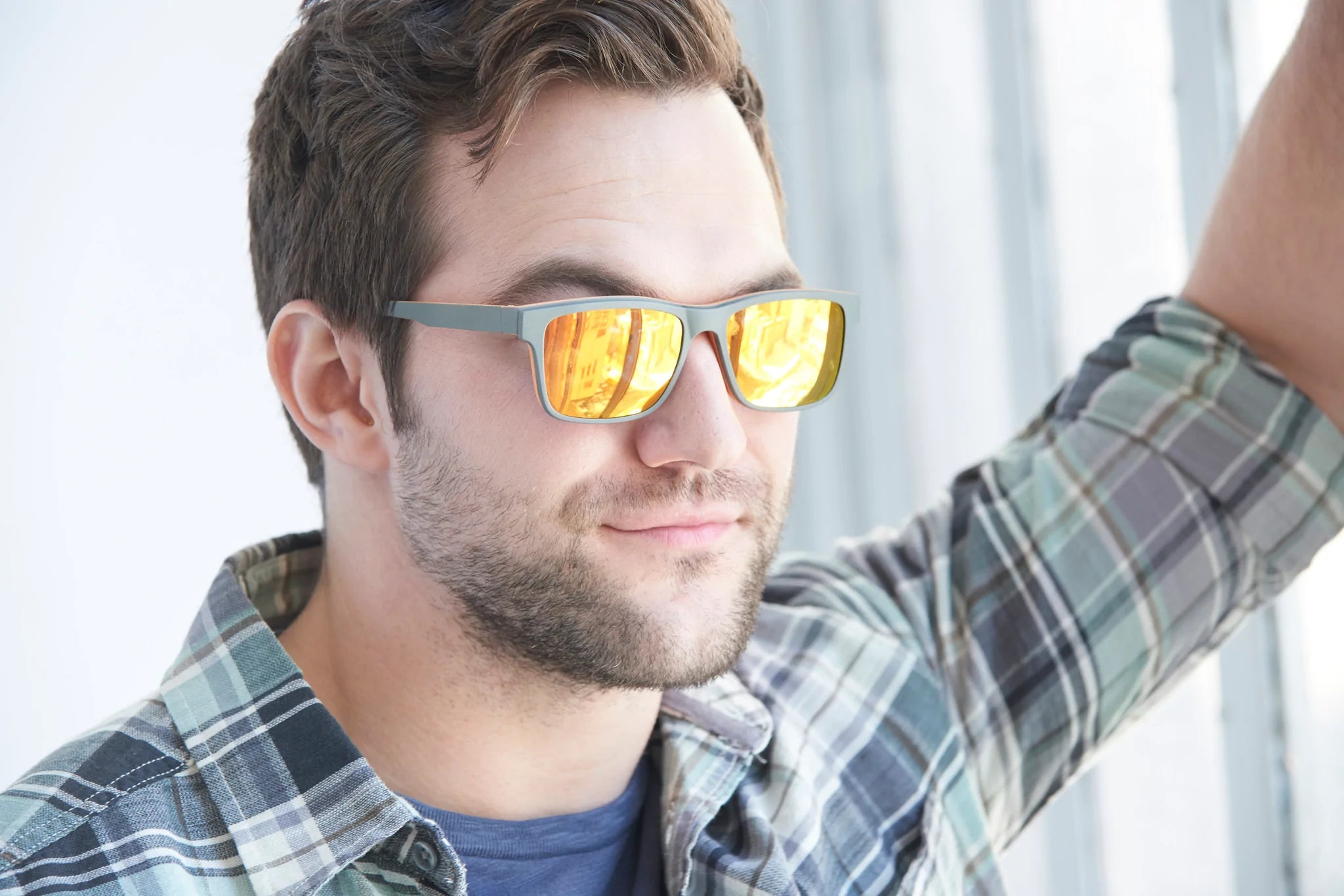 Why Flipping the Clip is All the Rave & the Top 3 Reasons Why You Should Embrace It!
Looking for your frames to do double duty?  Think Clipables! 

Clipables are a versatile fashion choice that lets you customize your frames no matter the weather or your mood. So, what are you waiting for? Read on for more reasons why unstoppable clipables are the new fashion frames you need!
Clipables allow you to transform a prescriptive frame into statement making sunglasses. How does this work? Extremely lightweight clips attach to add either a multi coated mirrored lens or a G-15 polarized lens.  The clip and the frame have integrated, invisible magnets that secure the sunglass lens to the frame.


The sleek design ensures the glasses aren't bulky and the streamlined look appears to be one piece, while providing you dual functionality with simply a slip of the wrist and a flip of the clip.
Why are clipables a much needed accessory for your eyes? Here are three reasons why investing in a pair is worth it.
1. Added Sun Protection
Your eyes need protection from the sun all year long, even in the winter. Sunglass clipables can be added to your frames for those extra sunny days, with no need to transition back and forth between your regular glasses and sunglasses.

Don't fumble around in the car looking for a different pair of frames, no need to pack multiple pairs of glasses.  With ease and convenience and a healthy splash of style you can keep your eyes on the road and enjoy effortless eye protection from your clipables.

2. Double Up on Form and Function
Clip on sunglasses provided a quick, easy way to change your lenses. A simple integrated magnet attaches the clip to the frame to transform the look and function of your frames.

Extremely lightweight, the clips attach with invisible magnets present on both the clips and frames. When connected, the frame with the clip is as light as the frame alone and the clip fits so flush it looks like one frame. With these frames you are guaranteed cool, convertible comfort that offers you two frames for the price of one  Some clients even order both the mirrored and G-15 clip to further change out their look!
3. Unstoppable Design & Sleek Design
Durable, resilient, Vari's unstoppable clip-ables offer classic shapes and instantly transform our VC1, VC2, VC3, VC4 and VC5 frames into statement making sunglasses. Meanwhile, the Vari Clipable frames have an extremely comfortable non-slip bridge.
With our Clipable option you don't have to worry about  a clunky frame. These clips are designed to fit the frames so securely and snugly making it almost impossible to tell that the clip is added on.
Provided with the Clipables is either a multi coated mirrored, polarized, colored lens that  coordinates with the frame color or a G15 polarized lens (non-mirrored). Mirror colors come in blue, orange and gold to add just the right amount of sizzle to these frames.
Voted by customers as the "most comfortable frames on the planet" every one of Vari's frames provide clients with a look-good, feel-good experience.  Most clients can't stop at just one!  The Clipable option enables you to start or add to your Vari collection with a double dip!
Explore Vari's Unstoppable Clipables Collection
here.
Treat yourself to a pair of clipables and protect your eyes from the elements year round and always count on Vari to deliver a sleek frame focused on comfort and style.