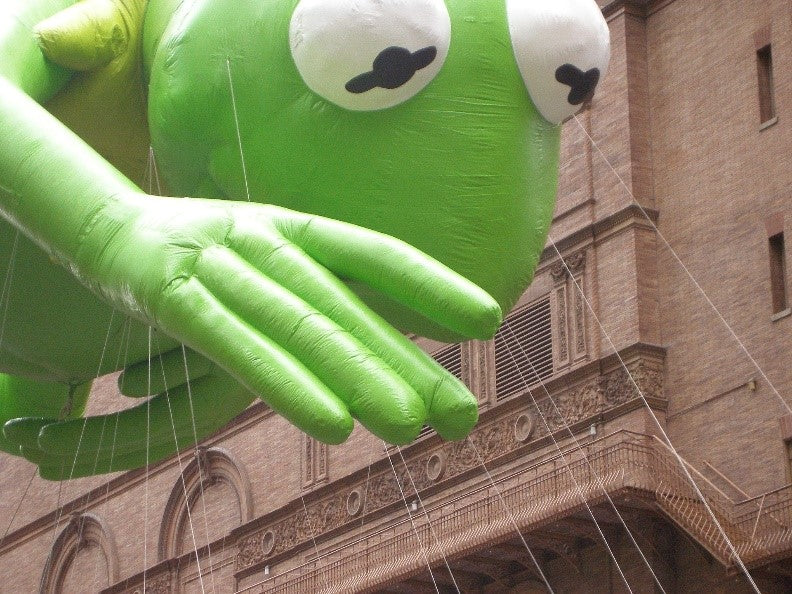 How about Thanks + Giving Every Day
Remembering Thanksgiving.
Every year, for as long as I can remember, Thanksgiving morning for me has started with the Macy's Thanksgiving Day Parade – an extravaganza that would captivate me from the moment the parade ribbon was cut, to the arrival of Santa on his sleigh. 

The parade is a visual feast for the eyes, filled with balloons, floats, volunteers, musical stars, stage performers and marching bands.  Watching from the sidelines or from the comfort of home, you see parents, children and people from around the city, and around the world, bundled up in coats, colorful hats and scarves.  The crowd adds their own excitement to the parade as the news anchors turn on their holiday charm to guide us all through the streets of New York as part of this national day of thanks and giving.
Always a multi-tasker, I would use my "parade" morning and my three-hour couch surfing time to curl up in my most comfortable pajamas and write out my Christmas cards.  Meanwhile, in the kitchen, the delightful aromas of fresh turkey would fill the air and swirl around the house with other wonderful holiday scents…like apple, pumpkin and pine.

At noon, when the parade was over, I would listen for the creak of the front door, and the subsequent laughter of my children and their dad as they returned from a traditional "cousins" Thanksgiving morning football game.  A late breakfast would ensue, and then the Westminster Dog Show would replace the parade, while tired, flushed faces, took quick naps on the couch. A short while later, the afternoon and evening would be filled with more sights, smells and sounds as we would visit family, share dinner together, talk and laugh.  So much to be thankful for in the sights and sounds of the day.

Although not identical, I am sure that your memories of Thanksgiving are probably like mine.  I'm sure you have known a day where time with family trumps deadlines and where you could more easily find yourself in sweats than a suit.  I'm sure you've had a day where time is relative, and you find more of it to linger over a cup of coffee (or two), to make a late breakfast, and to enjoy…just being grateful for the little things.

Isn't it amazing that out of 365 days a year, we really only have one day that is truly focused on being thankful?  Perhaps in the year ahead, we can SEE more clearly a way to bring a little more of that thankfulness  into our hearts, our families, our homes, our work and into the lives of others...every day.

From all of us at Väri Eyewear, Happy Thanksgiving!