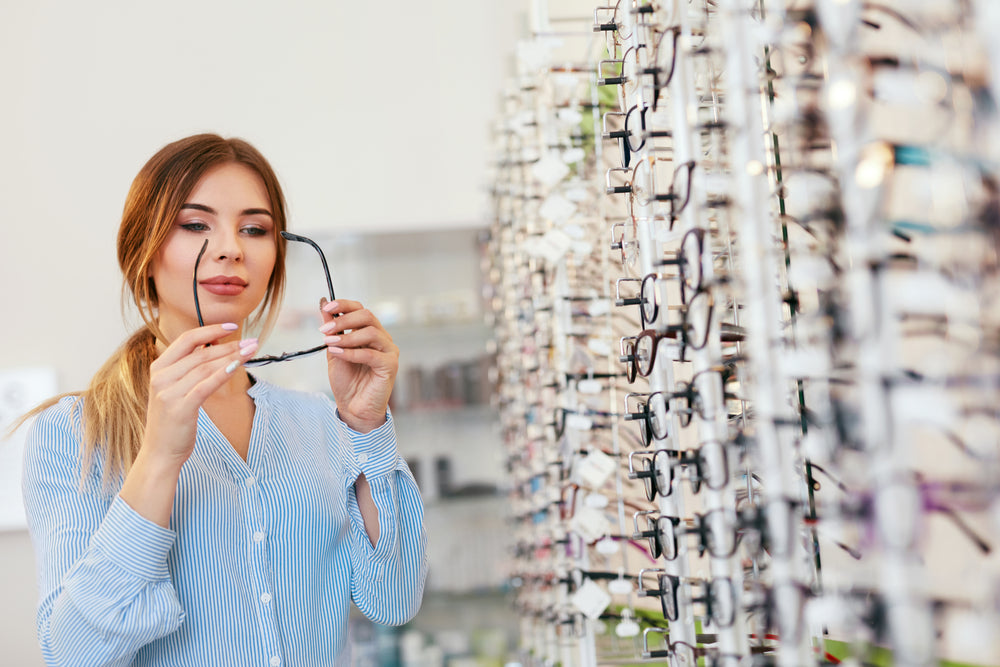 It's the most wonderful time of the year for new frames!
Eyewear is a great gift idea, particularly around the holidays, that will give back every day during the coming year (and beyond)! 

It's a great gift to get for yourself, and heck, it's even a great gift to give the guy or gal that has everything (except another fabulous pair of glasses).

Just think, you could be a fashionista looking for a jump start on your 2020-eye style, or a practical-gift giver, looking for that "eye-deal" gift.  Regardless of why you consider buying new frames this holiday season, it is a banner idea! 

Avoid some of that mall madness and have a shopping experience that is truly FOCUSED on you by visiting your local-eyecare retailer!

Here are just a few reasons why buying eyewear in December makes your holidays happier!
You'll start the new year with an all-new look!
Some insurance plans and flexible-spending accounts can cover the cost. Buying before the year's end may mean you don't have to hit your deductible again before you buy your next frame.
New collections will be hitting the shelves as manufacturers get ready for the new year, so you can get a jump on the latest trends
You can shop before you buy (with a great virtual try on)
Eyewear makes a stylish gift for the person who has everything
It's the most wonderful time in the year to shop…for others and for yourself!
Whether you head into your local retailer to see the type of frames that they offer, or you do some window shopping online first, finding a pair that says "WOW" has never been easier. 

However, finding a pair that says "wow" and has you saying "wow, that is the most comfortable pair of frames I've ever put on" will mean you're going to need to look for a Väri frame.

Visit your local retailer and ask for Väri.  If you can't find a Väri retailer, we'll help you.  And if your current eye-care professional does not carry Väri, we'd be happy to set them up! Just drop us a line at info@varieyewear.com and we can do the rest! 

Here's wishing you a cool, comfortable and convertible holiday season that fits the many facets of your life! Happy holidays from all of us at Väri!