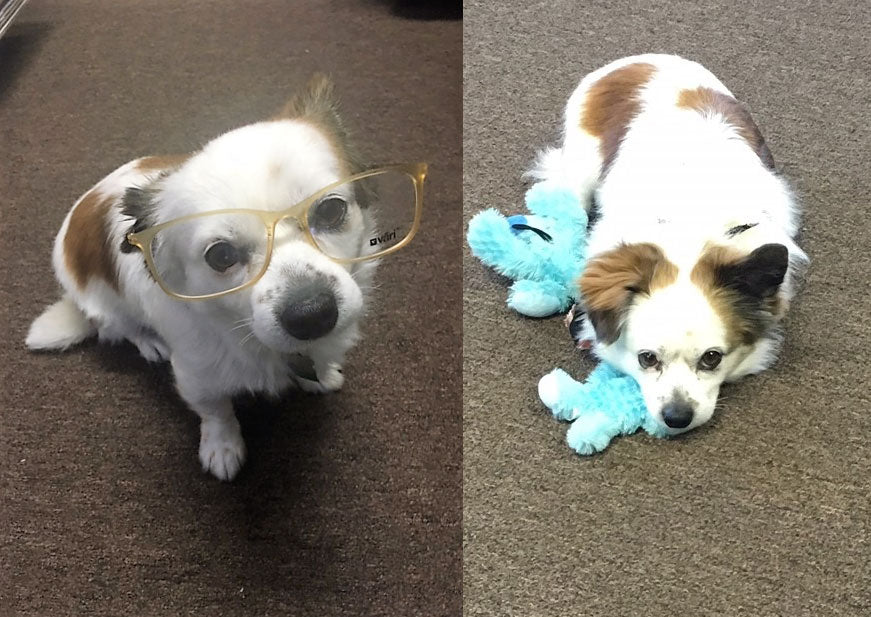 When a "Ruff" Start to the New Year is a Good Thing
What better way to celebrate the New Year than with making a difference in a furry, little friend's life?
At Väri, one of our favorite local charities is the animal shelter right in our backyard in Port Washington, NY. Better known as the North Shore Animal League, they are the world's largest no-kill animal rescue and adoption organization. Located, you guessed it, on the north shore of Long Island, the mission of the organization is to rescue, nurture, adopt and educate with a goal of finding all homeless pets loving homes.

But there are many great facilities like this in New York and around the country. A few years ago, I was lucky enough to ride side saddle as my niece asked me to go with her to Westchester to pick up a rescue dog of her own. The place? Amber's Angels Rescue.
Amber's Angels Rescue is a small animal rescue organization located in Goldens Bridge, NY. The rescue is a part of Goldens Bridge Veterinary Care Center's community outreach program. In their twenty-year history they have placed hundreds of pets in forever loving homes.

Amber's Angels takes in animals that have been relinquished, hoarded, abused and or neglected as well as animals that need rescue from high-kill shelters down south. Rescued pets are medically treated, behaviorally evaluated, socialized, trained and loved as they search for well-matched homes. Adopters receive their pets' medical records, training plans and pet food to help make the transition into their new homes as smooth as possible. Ongoing medical and training advice is provided for the lifetime of the pet.
My niece knew exactly what she was doing…there was a dog she wanted, but Amber would only part with that dog if she took a 2nd dog. The two were brothers and inseparable at the rescue center.

I told her I would go with her but that I wasn't taking anyone home with me. Truth be told, my wife and I had lost our dog a few years before and we were in that talking stage where we were convincing ourselves that despite our sadness at the loss of our dog, perhaps we were "done" with being pet owners and that life was a bit easier not having to go for late night potty walks…

That all changed when we got to the facility and we took one look at the canine brothers and every argument I might have tried to offer got buried like a bone in a graveyard. Hook line and sinker, pet ownership opened its doors again and into my life bounded Buddy.

As close as I can tell he's a mix of a Pomeranian and a long-haired Chihuahua. But whatever his pedigree would say he is, I am happy to say he is ours. An 11-pound lapdog who thinks he is a guard dog but that has a heart of gold and a soft spot in mine.
Although we aren't completely certain of how old Buddy is, suffice it to say, he's "about" three and he is an amazing and important part of our family dynamic. You can often find Buddy with me at work at Väri as we work on assigning new styles for our line and he is a route favorite of the delivery companies that walk in and out of our doors daily.
At the office and at home, we can't imagine our life without Buddy and we encourage anyone who has room in their heart this year to consider opening up their homes and their lives to one of your local shelter's homeless, furry friends.

– Wishing you a healthy and happy 2018…WOOF!
For more information on Amber's Angels Rescue you can visit them on facebook at https://www.facebook.com/AmbersAngelsRescue/