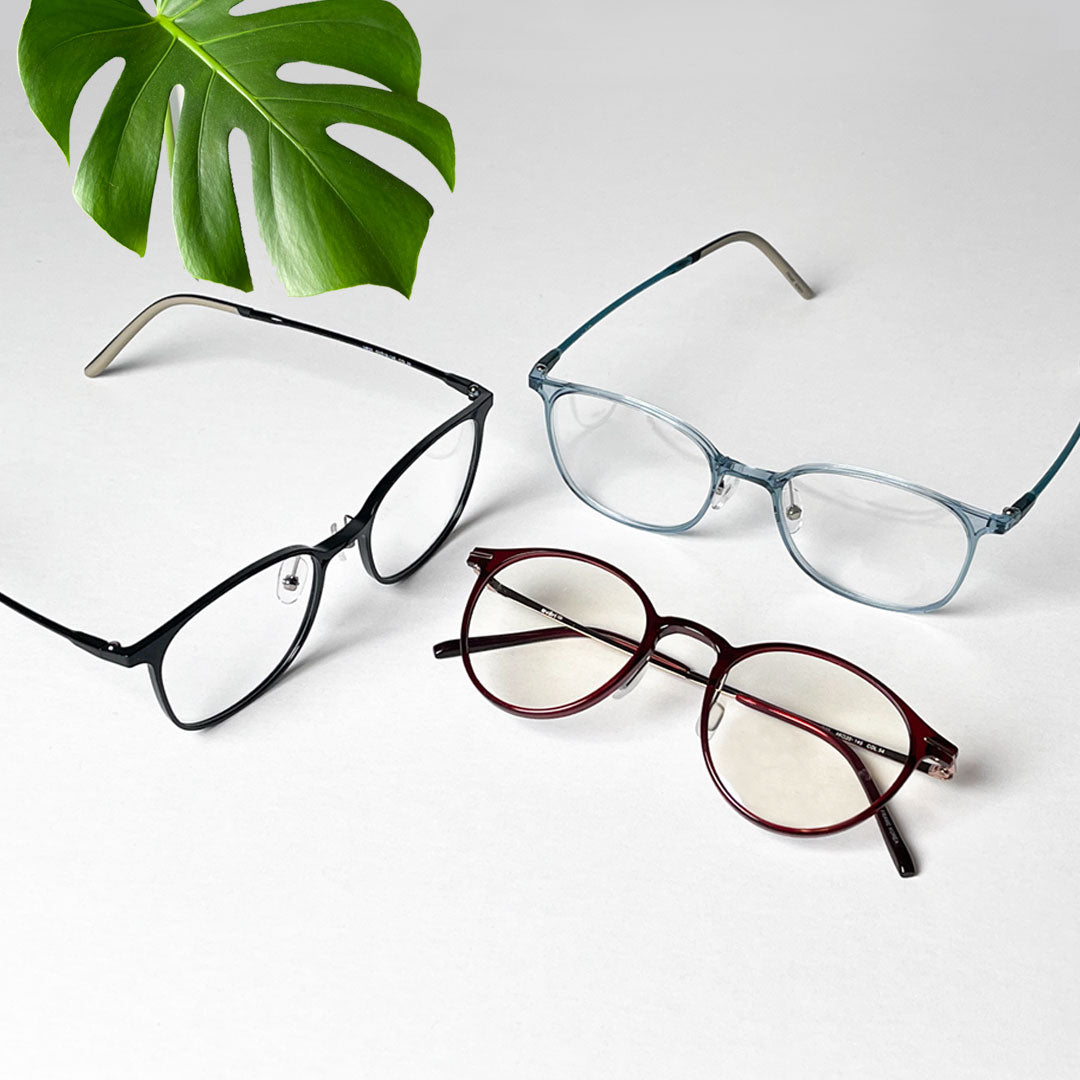 Eco-Friendly Never Looked So Good
Väri's Organics Branches Out with the VR19 & VR20
Port Washington, NY – I & Eye Optical, a well-respected, Long Island based eyewear manufacturer and merchandiser with national distribution, expands its popular line of organic frames with two new styles called the VR19  & VR20.
Väri's Organics Collection utilizes bio based organic frames to deliver a product that not only helps save the planet but looks great doing it. The Väri Organics Collection styles are created with bio-based materials that replace a large percent of the petrol-based chemicals with resin from organic, non-GMO castor plants.

An especially comfortable traditional keyhole bridge and an added option for adjustable nose pads give these environmentally friendly frames customization capabilities; adding comfort to make these your "feel good-do good" frames.
The VR19 is made from a resin derived from non-GMO castor plants. It features a square, high temple design with a traditional keyhole bridge and adjustable nose pads. Adding another pop of unique style, a thin inset metal trim in front is attached to stainless temples. These frames include a lens width of 48mm and come in a Väriety of stylish color options including brown with matte gold trim, gray with gunmetal trim, light brown with gold trim and wine with rose gold trim.
Similarly the VR20 is made from the same eco-friendly materials and comes in all the same colors as the VR19 except for the gray option. This frame's classic P3 shape comes with a traditional keyhole bridge and adjustable nose pads as well. A thin inset metal trim in front attaches to stainless temples and the lens width is 46mm.
To learn more about the VR19 & VR20, or to see the entire Väri collection and find out how to become a Väri retailer, visit Väri's website at www.värieyewear.com or contact Väri at info@Värieyewear.com.
ABOUT I & EYE OPTICAL - Located in Port Washington, NY on the north shore of Long Island, I & Eye is a globally-successful optical and merchandising company that has always been willing to step outside the lines, to challenge the status quo and create new brand opportunities for stylish eyewear, accessories and impeccable designs.
Väri headquarters serves as an international-liaison exchange for researching, developing, manufacturing and distributing high-quality eyewear.  Since 1976, company founders Rich Baum and Clif Browner have developed deep relationships in the eyewear industry with distributors, retailers and other manufacturing, service and supply partners.  Their passion for eyewear has led them to build an innovative company with a reputation for excellence and for trend-setting.  With a thorough understanding of optics from every part of the process, the company truly recognizes and understands the optical market, its channels and the consumers that drive its success.
I & Eye's corporate philosophy is based on a solid foundation of operational excellence and they take an intimate approach to every new line they introduce.  From composite-material selection to the shape, size and color choice for their frames, the founders maintain quality control from prototype development and manufacturing to sales placement, training and fulfillment.