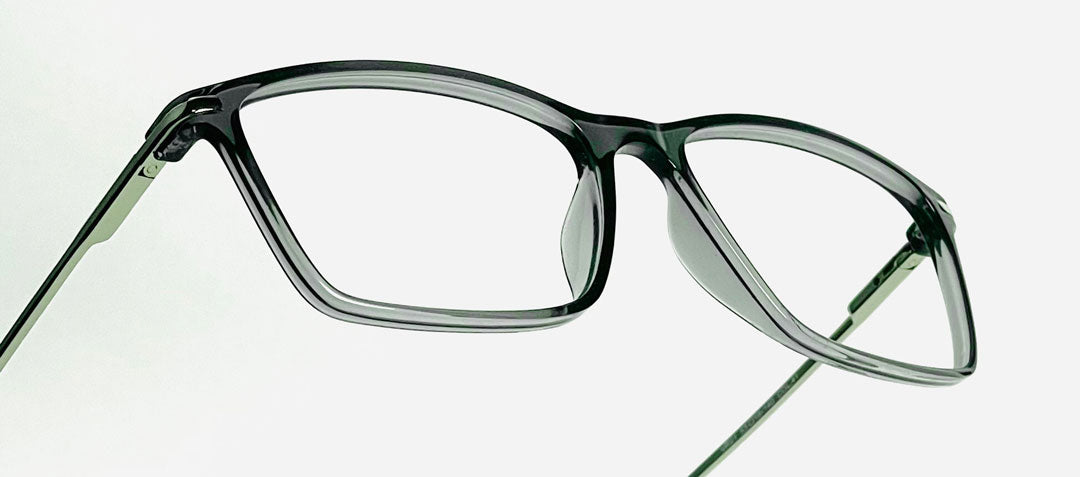 More Twists on Our Classic Comfort - Väri Expands Their New Classics With Two New Styles
Port Washington, NY – I & Eye Optical, a well-respected, Long Island based eyewear manufacturer and merchandiser with national distribution, expands its popular line of New Classics frames with two new styles: the VR21 & the VR22.
Vari's New Classics has the same velvety feel and finish of our Classics line including our proprietary TR-90 but with a little something nouveau. With the expansion of this line, we included a number of fresh design details. And our newest addition to the collection are truly showstoppers. Both our VR21 and VR22 feature hypoallergenic, corrosion-resistant, malleable Monel temples.
The VR21 sports a rectangular design made of a formulation of our proprietary TR 90 material. The frame's form-fit saddle bridge comes with a spring hinge and hypoallergenic Monel temples. With a lens width of 53 mm this frame is finely designed and includes an especially comfortable saddle-shaped bridge. The TR 90 material makes this frame dependable, flexible and resilient. And the frame finish is smooth and cool to the touch. This new frame comes in a variety of colors such as black matte with gold trim, matte gray with silver trim and black matte/shell with gunmetal trim.
Made with the same TR 90 material and including the same form fit saddle bridge with spring hinge hypoallergenic Monel temples, the VR22 takes on a modified cat shaped rectangular form. The VR22 includes all the same features of the VR21 but with a fun upsweep cat shape frame. This frame comes in tortoise with gold trim, dark wine with gold trim and a blue with gold trim option.
To learn more about the VR21 & VR22, or to see the entire Väri collection and find out how to become a Väri retailer, visit Väri's website at www.värieyewear.com or contact Väri at info@Värieyewear.com.

ABOUT I & EYE OPTICAL
Located in Port Washington, NY on the north shore of Long Island, I & Eye is a globally-successful optical and merchandising company that has always been willing to step outside the lines, to challenge the status quo and create new brand opportunities for stylish eyewear, accessories and impeccable designs.
Väri headquarters serves as an international-liaison exchange for researching, developing, manufacturing and distributing high-quality eyewear.  Since 1976, company founders Rich Baum and Clif Browner have developed deep relationships in the eyewear industry with distributors, retailers and other manufacturing, service and supply partners. 
Their passion for eyewear has led them to build an innovative company with a reputation for excellence and for trend-setting.  With a thorough understanding of optics from every part of the process, the company truly recognizes and understands the optical market, its channels and the consumers that drive its success.
I & Eye's corporate philosophy is based on a solid foundation of operational excellence and they take an intimate approach to every new line they introduce.  From composite-material selection to the shape, size and color choice for their frames, the founders maintain quality control from prototype development and manufacturing to sales placement, training and fulfillment.