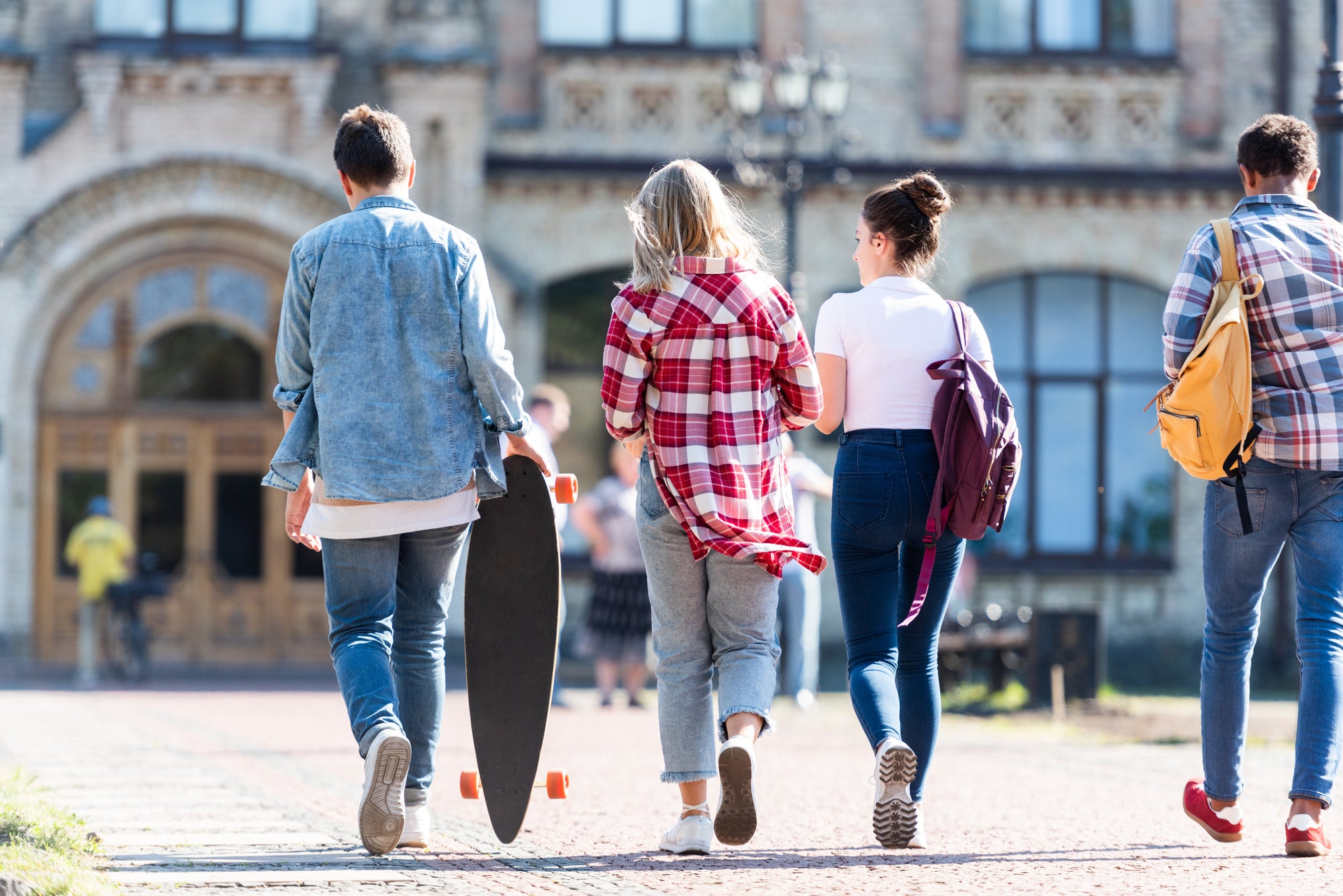 Focusing on Clarity and Style: Back-to-School with a Fresh Vision from Väri
Summer break is slowly ending, and it is time to get back into the groove of school and college life. As you prepare for the upcoming academic year, do not forget to schedule your annual eye exam, and give your eyewear a fresh update.

At Väri, we believe that a new pair of frames not only enhances your vision but also boosts your confidence and style.

Let us dive into why scheduling your eye exam and choosing trendy frames from your local eyewear retailer should be at the top of your back-to-school checklist and how you can virtually try on the frames you love at www.varieyewear.com.

Be sure to check out our Back To School Must Do Checklist below to be prepared to start the new year in style. And SHOP NOW to get our special back to school discount for your first frame order!
Your Annual Eye Exam = Clear Vision for Success:
A successful academic journey starts with sharp vision. Your eyes play a vital role in absorbing information from textbooks, lectures, and digital screens. A yearly eye exam ensures that your prescription is up-to-date and tailored to your specific needs. Whether you are studying in a lecture hall, library, or at home, optimal vision helps you stay focused, engaged, and ready to excel.
On-line and at Your Local Retailer YOU Can Discover the Latest Trends:
Gone are the days when eyewear was just a functional accessory. Today, glasses have become a fashion statement, reflecting your unique style and personality. Back-to-school season is the perfect time to explore the latest eyewear trends and we've got styles galore here.

At Väri, we offer a diverse collection of frames that range from classic to contemporary, ensuring you will find the perfect pair to match your individuality. Check out our blog here for some of the bestselling frames and a few we feature below!

We suggest the VR-1 in Deep Blue Crystal to keep your blue-sky summer vibes going!
Fall in LOVE with fall with the VR-22 in Dark Wine and Gold Trim.
When You Look Good You Feel Good = Boost Your Confidence:
Wearing stylish eyewear not only enhances your appearance but also boosts your confidence. When you feel good about how you look, you exude self-assuredness in every aspect of your life. With a fresh pair of frames from Väri, you will step onto campus or into the classroom with a renewed sense of confidence and enthusiasm.

Consider embracing the 2023's Color of the Year, Viva Magenta as your back to school fashion statement and check out our more on magenta inspired frames here and this popular fav from our ORGANIC EYEWEAR collection.
The VR-23 in Shiny Wine (and available in five additional colors is one of our latest bio-based, eco-friendly frames and a CLASS ACT all the way!
Supporting local businesses is not only a responsible choice but also a convenient one. Väri recommends a network of trusted local eyewear retailers, making it easy for you to find the perfect frames close to your school or college. Eyewear retailers are dedicated to providing personalized service, helping you find frames that not only match your style but also fit comfortably and suit your prescription needs. To find a retailer in your area, check out our convenient retailer locator here.
Your back to school MUST DO check list:

Call your optician TODAY and set up your annual eye exam. Your eye health is EVERYTHING so don't delay.
Prep for your appointment by pre-shopping using our virtual try on to find a frame or frame(s) that you LOVE – order one or more!
Bring your Väri frame with you to the optician, or check out our retailer locator for an eye care retailer that carries Väri. If you can't find one, give us a call, we can help direct you!
As an alternative, you can always ask your optician to order the frame for you – and mention to them that we will give them an added bonus for adding Väri to their shelves!
Share us on social media! We're so certain you will LOVE your new Väri   frame that when you share it on social, and tag us @varieyewear for Facebook and Instagram, we'll enter you into a giveaway to win a free frame!
Finally, now live in the world's most comfortable frame and enjoy! It's that simple!

Conclusion:
As you gear up for the school year ahead, remember that a new pair of frames can make a world of difference in your vision, confidence, and overall style.

Again, schedule your annual eye exam and make a visit to your local eyewear retailer to keep your eye health at an "A+" and to discover frames that perfectly reflect your personality.

With trendy designs and optimal vision, you will be ready to conquer the challenges and embrace the opportunities that lie ahead. At Väri, we are here to help you see the world clearly and beautifully, one stylish frame at a time. Find out more at www.varieywear.com.