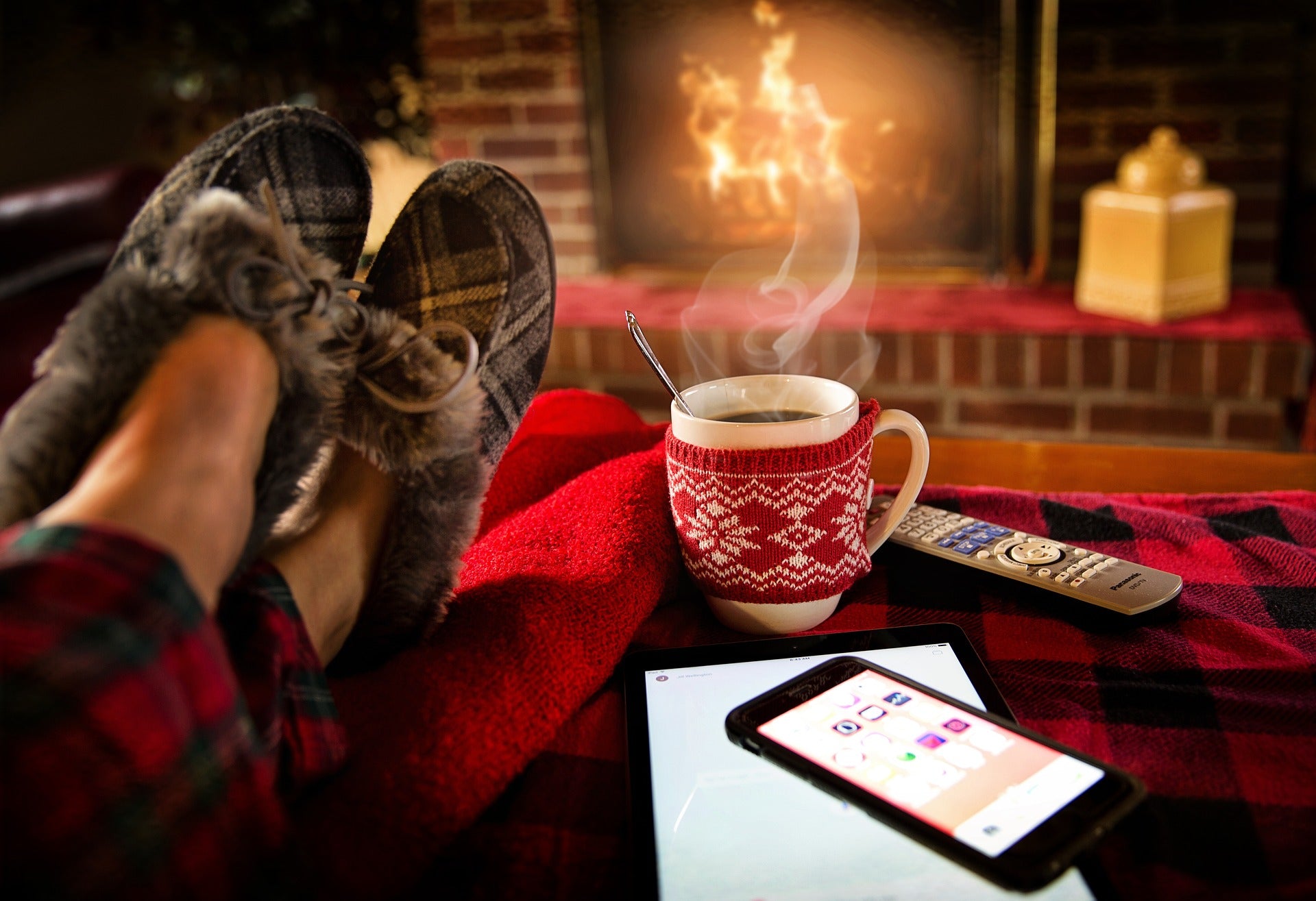 It's that time of year where the weather gets cold, the wind starts whipping and all you want to do is sit on the couch in some fuzzy PJ's with a chunky blanket and a bowl of hot soup. This time of year, we crave comfort on a new level.

The winter months drive us inside and we crave comfort from everything including the foods we eat as well as what we wear.

When it comes to comfort and food, scientists believe we start to crave certain foods as a way to increase neurotransmitters like dopamine.

Dopamine creates pleasure in the brain and is associated with motivation and attention and can be stimulated by what we eat. Comfort foods high in calories, fats and carbs are pleasurable to the brain and dopamine is released as a response to eating these foods. It makes sense that as the business of the holidays and the stress of shoveling snow sneaks up on us, we look for comfort in our food and our brains crave that dopamine rush!
Even in fashion, there's a shift and a desire towards clothing that is both wearable and comfortable, year-round but especially in the winter months. Fanny packs, tracksuits, sneakers and crocs have become increasingly popular, all of which are downright cozy to wear! Perhaps this move toward comfort indicates that people are looking for more authenticity in fashion, they want comfortable clothes they can wear daily, and that fits their lives.

Another area of life that we want comfort is in our eyewear.  How a frame sits on your face, how it feels on the bridge of your nose, how the temples fit securely but do not pinch are all ways that a frame can be or not be comfortable.  For instance, many people have noses that are sensitive and lighter frames just feel better to wear.  No matter how trendy, no one wants a frame that causes discomfort at the temples or the nose bridge.

At Väri, comfort is built into every frame designed. To learn more about what makes a frame truly comfortable check out our past blog and  click here .  Now, go grab some holiday favorites, put on your coziest sweats and don your stylish, comfortable frames this winter season!